Get your best step by step wiring PCB Apple iPhone schematics pdf parts diagram here it's free to download today. iPhone 3gs, 5s, 5c, xs max, plus,  iPad, Broadview. the best way to wiring diagram gsm forum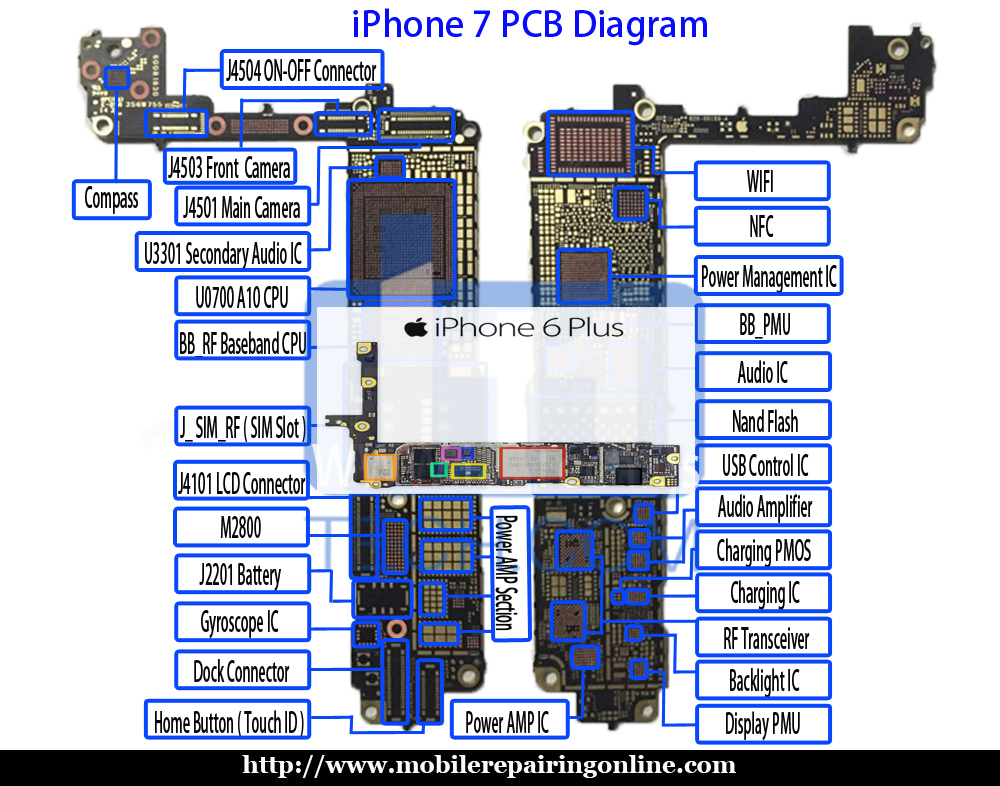 Pdf Download Links Available In Below Table
Hello Guys,
at the moment you were trying to get into the topic of iPhone logic board schematic diagram but you got a little problem in troubleshooting the board of Apple iPhones with iPhone circuit board diagram. you watched guides and explanations on which parts a board consists of and what every part does (coils, resistors, capacitors, etc.). After that, you looked for videos on how to start troubleshooting iPhone logic boards but you found videos about troubleshooting motherboards from laptops.
Difference between Laptop and iPhone Schematics pdf
the laptop Schematic always started with measuring the main power tracks which was pretty much comprehensible. It seemed pretty easy because all the power tracks were listed on one of the first pages of the schematic. You could easily see on just one page which the main track are and so on.
Don't have time to read the whole blog post right now? Get A Free PDF Copy Of This Reading iPhone Schematics PDF Page: Get Updated information on Apple Devices 2019. if you want to Go Further in reading schematic diagrams this PDF Document on How to Read Mobile Phone Schematics will help you a lot!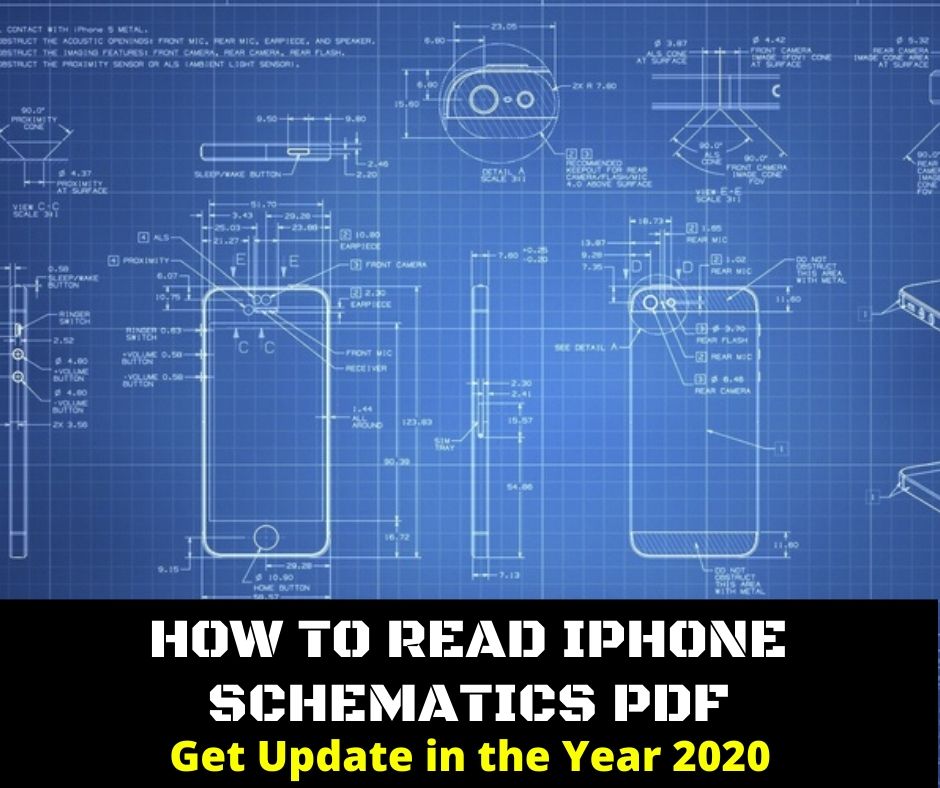 No worries. Click Here so we can send you a PDF copy so you can read it when it's convenient for you
iPhone  Schematics pdf for logic boards
But with the iPhone motherboard diagram, you had to find out that there is not an overview of the tracks in the reading schematics pdf. It kind of just starts with the iPhone PCB layout 'details' and doesn't priorly explain which the main power track is, which voltage they have and so on.
So have you overlooked something? Or how can you easily find out which the main iPhone PCB schematic tracks are without working through 50 pages of the iPhone board schematics?
If you look at some of the older iPhone schematic diagram, like the 3 and 4S, they are more detailed.
You can download iPhone 4 logic board diagram, iPhone 4s motherboard diagram, iPhone 5 logic board diagram, iPhone 5s PCB layout, iPhone 5s PCB diagram, iPhone 5s diagram pdf, iPhone 5s schematic diagram, and PCB layout here
we believe that a third party iPhone logic board level repairs became more prevalent, the schematics became less clear…probably by design. if you read this blog post first paragraph you can get iPhone 6s plus PCB diagram, iPhone 8 plus schematics by direct download link. Only have to do is just like our facebook page
Are you searching iPhone 7 motherboard diagram, iPhone 7 PCB diagram, iPhone 7 schematics pdf, iPhone 7 logic board diagram, iPhone 7 board diagram, iPhone 7 circuit diagram, iPhone 7 diagram, iPhone 7 schematic diagram, iPhone 7 schematics diagram, iPhone 7 schematic pdf, and iPhone 7 schematics download on internet? click here to download these diagram on your laptop
How to Read iPhone Schematics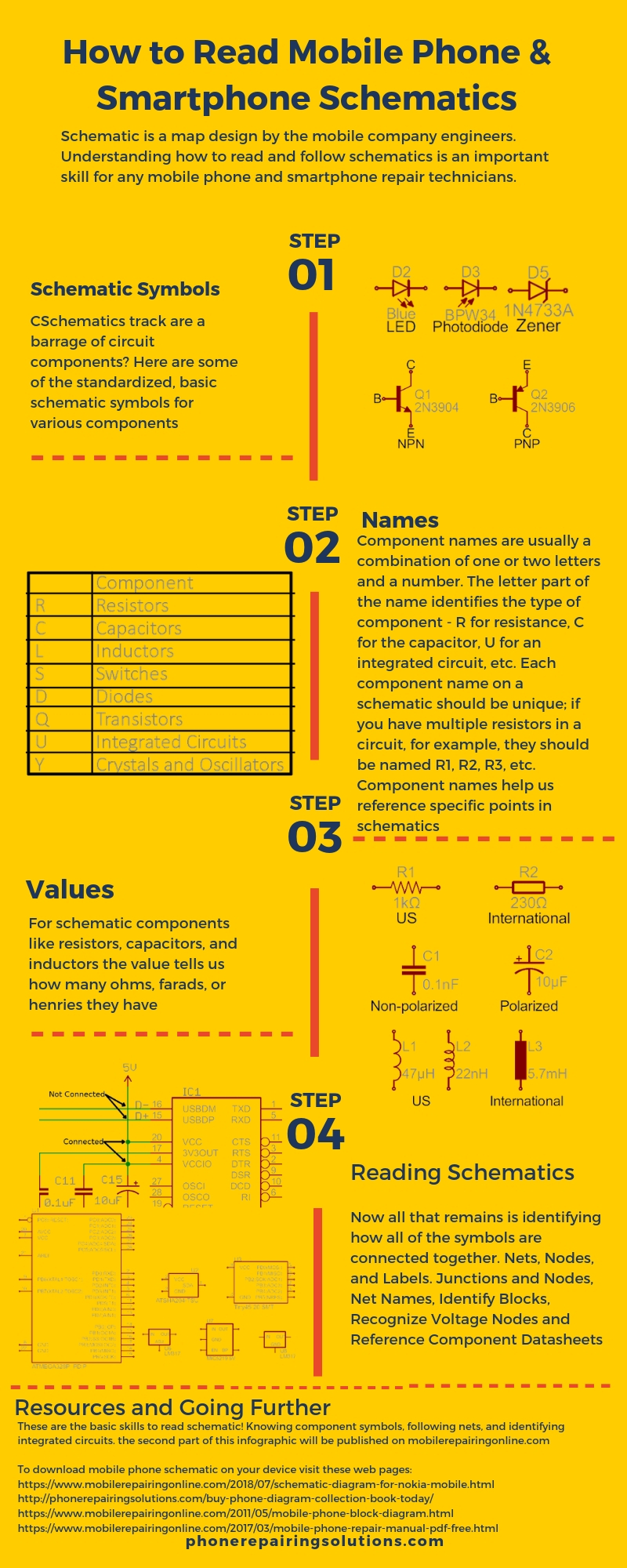 iPhone schematics pdf is a simplified representation of an iPhone PCB diagram designed to be easily read and understood. it is used as a guide when reading Apple Company designed circuit board but we usually read it to get the electronic components resistors, capacitors, and inductors values. the values tell us how many ohms, farads, or henries they have. each symbol in the iPhone schematics pdf represents a physical basic electronic component and each line represents a wire or conductive trace that connects the components together.
There are a few power tracks you need to check first in iPhone logic board repair: PP_BATT_VCC, PP_VCC_MAIN & PP5V0_USB. Check those tracks for shorts and then for voltage. That is what ultimately powers the iPhone it is controlled by Tigris in the newer Apple Devices and the PMIC in the older ones like iPad.
Then you move onto the main power IC (PMIC or PMU) power management circuits and check all the tracks it generates. They will power the NAND, SDRAM, CPU, GPU ICS, etc as well as secondary components. Some peripherals have there owned power chip, like the 2.8V line. If you have a bad track on the PMIC, it could be short along the tracks or a defective PMIC. That's when you start removing components one by one.
Learn the fundamentals of what are the iphone repair kit and tools techniques needed to repair damaged Apple Phones Here
Are you looking for iPhone 8 schematic pdf, iPhone 8 PCB diagram, iPhone 8 schematics pdf, and iPhone 8 schematics pdf download?  to download these diagram on your device click here
ZXW tool for iPhone repairing

schematic alone is not going to work for everyone. some mobile technician does require the board view which will also show individual iPhone circuits points and which parts are related to a particular part of the circuit
there is more to the board view since it does more than just identify a single basic electronic component. It will also show technicians which other components belong to that faulty circuit. For my limited work, we also use a program called "Pads" (some people prefer ZXW tool for iPhone repairs) and the layout files for a particular circuit board. for example, I needed to find the "PP3V0_USBMUX" (we know it will have 3.0V by the PP3V0_USBMUXI )for an iPhone 6 On layers view, we select that net and get this result
we know, that was also shown in all the guides we were talking about. They used these board views mainly to find out where a particular part is that is shown in the schematics iPhone. But that was not really my question. So my question is still, how do you find out (in the best case as easy as with Macbooks) which the main power tracks of an iPhones logic board are? As I said before, at the schematic of laptops you can find an overview of the main tracks on one of the first pages. With an iPhone there isn't such an overview, so how do you find the main tracks?
we also have step by step tutorial training for fault Tracing on iPhone logic boards Feel Free To Contact Us on WhatsApp  03122906096
if you want to Go Further in reading electronic schematic diagrams this book will help you a lot.
The book Beginner's Guide to Reading Schematics by Anna L. Lisk Discusses the symbols used in electronic schematic diagrams and explains how to interpret, draw, and use schematic diagrams.
Summary
Reviewer
Review Date
Reviewed Item
How to Read Mobile Phone Schematics
Author Rating