Phone Diagram Collection Books with all pieces of information about problems and solutions for them. On Six Chapter you will find schematics of smartphones with most of their errors (like LCD failure, no charging or other). This kit is very useable in smartphone repairing business.
Apart from theoretical knowledge on the subject, mobile phone circuit diagram book also imparts practical solutions to the problems. Practise questions Troubleshoot diagrams, flow charts and easy to understand the English language makes learning an easy process.
Phone Diagram Product Overview
The major focus of the Diagram Book is on understanding the entire system by which the iPhone and Samsung Galaxy mobile works. The author believes if you know the basics about how actually an Apple iPhone and Samsung Galaxy phone works, then diagnosing the problem and finding a solution for it will not be a big issue for both technician and beginner. There are many short hands-on ways solutions which can be tried on initial stages and problem-solving can be done without the actual diagnosis. These hands-on ways solutions have been explained in detail in the Samsung mobile repairing diagram and iPhone video tutorials along with the book.
Able to Analysis and Resolve Phone Problems with Diagrams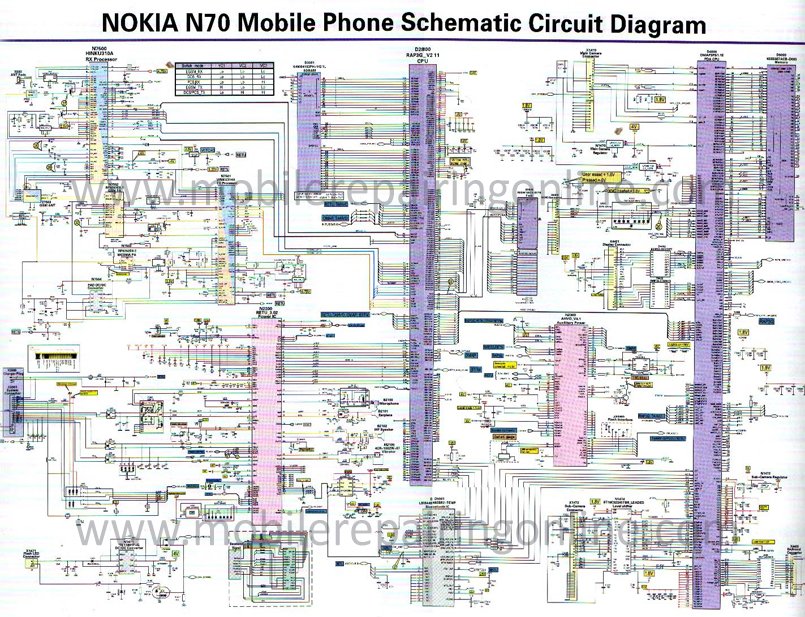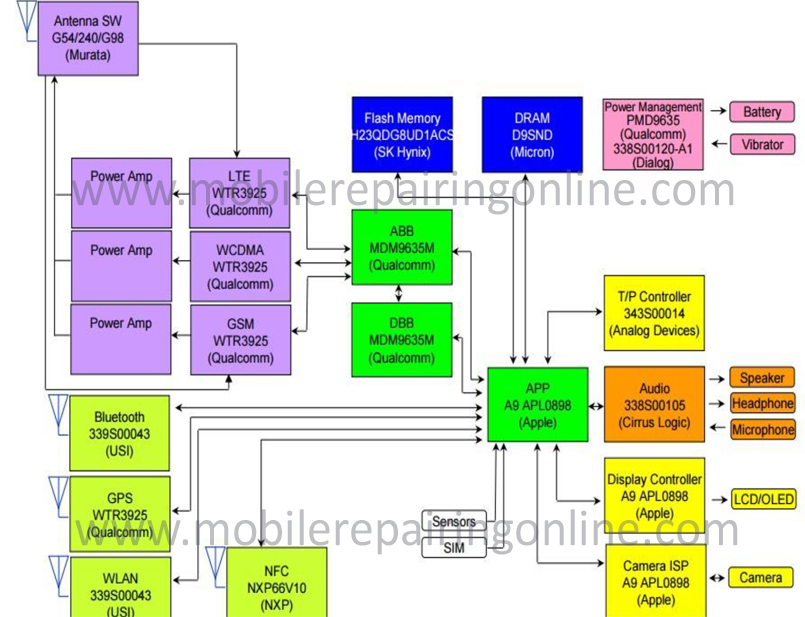 With this Phone Diagram Collection, you got analysis and problem resolve tips for:
RF circuit analysis (Antenna, RF etc.)
Transmitter circuit analysis (modulator, Tx PA, synthesizer)
Audiological circuit analysis (clock, audio, control unit)
Power supply analysis (IC power, switch circuit, charge)
LCD circuit
No network, nor ringing
SIM card failure (phone does not see card)
LCD failure and other species like the vibrator motor failure, ringing failure
Got Complete Solution of Mobile Phones
With this Diagram Collection books you got the solution for:
Failing to power on
Failing to register to the network
Failing to accept SIM Card
Failing to transmit, no voice
Failing to send voice, charge
no ring, no vibration, no keypad lights, no time display
Disassembly demo diagrams
Schematic circuit diagrams
Principle block diagrams
PCB circuit exploded view
PCB lines connection diagrams
PCB Troubleshooting diagrams
Signal Measurement diagrams
Signal Flow Diagrams
Components layout diagrams
Chip Pins distribution
Apart from that, the hardware of the Samsung Galaxy and iPhone have also been discussed in detail. Common problems which usually occur in almost all kinds of the smartphone along with their solution have been discussed in detail in this Phone Diagram Collection book. Whether you have some or no experience in the field of smartphone repair, this book can be a very good guide for you. Both beginners and experienced people can rely on the book for success in the career of Latest phone repair.
The book Phone Diagram Collection is available for convenient shopping. You can bag this book from Phonerepairingsolution today by following a few easy steps.
we also teach how to read pdf schematics! Feel Free To read this blog post Reading iPhone schematics pdf