Smartphones are not always perfect, we are facing your phones with different problems in our mobile repair shop. Sometimes phones may be faulty and we understand that this can be a very stressful situation for you. That is why we decided to make a top 22 of the most common Android phone problems and solutions, so you can solve them without losing your money and time.  Read this blog post to know the mobile problem list and problems of mobile phones that you can solve by yourself.
First, we discuss the mobile problem list that Android phones making today.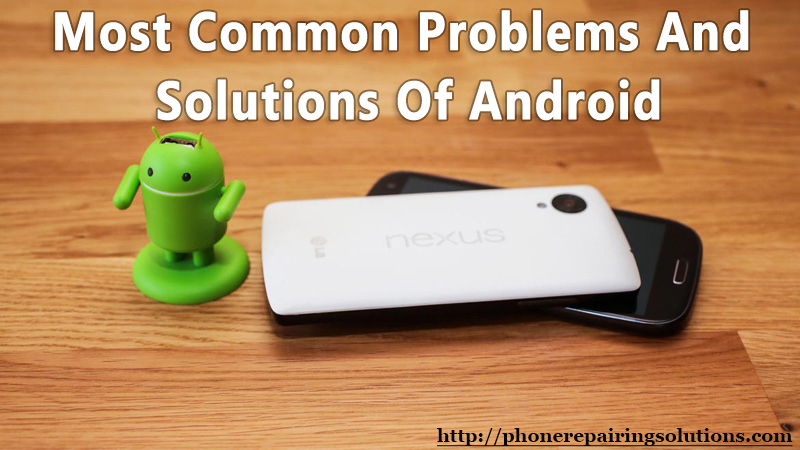 Common iPhone problems and solutions
Android Phone Problems and Solutions
Poor Battery Life
Your Android Phone is Running Slowly
Storage Space issue
Unsent Messages
Overheating
MicroSD Card Not Working On Your Android Phone
Connecting problems with Bluetooth, wifi, and cellular network
Google Play Store Does Not Download Apps
Google Play Store Crashes
Apps not downloading
Cracked Screen or Immersion in Water
Charging Problem Solution for Smartphones
Poor Battery Life
Unfortunately, nowadays every customer complaining about this problem. The said battery draining, slow charging, or charging failure issue is on their phone. This serious problem is when your phone is discharging you are not using it. The first aid solution is to Find out particular apps that are draining your phone battery, you can check this in Settings->battery, and our suggestion is to remove those apps. then Enable the battery saving mode, turn off the locations when you are not using, and dim your phone brightness.
Your Android Phone is Running Slowly
The reason your phone is running at a slow speed is the installation of unnecessary apps that use your smartphone's RAM and save numerous numbers of files on your phone. Wipe out all those apps and clean up your phone cache data.
Storage Space Issue
You can take care of this issue when you are buying a new smartphone because, after a couple of days, you are facing your phone problems storage is filled with your photos and videos. the device shows you the low storage message. remember nowadays Very few upcoming smartphones have an expandable memory feature. try to Transfer the photos on clouds to free up space on your phone.
Unsent Messages
Make sure you're connected to a WiFi network or your mobile network is working properly. Then press on the message not sent and choose the option to resend. if the issue is not solved try to restart your phone and download the Messenger app.
Overheating
Do not use high-sucking apps from the CPU and give your phone a break. If your phone is still heating, this is the fault of the company manufacturer. and remember not to use your phone while on the charge.
Micro SD Card Not Working On Your Android Phone
It is caused when you buy a cheap SD card that has read/write errors. that is why Your phone problems not recognizing the SD card after you format it on your phone. when you format an SD card on your phone after formatting Your phone problems not recognizing the SD card. always format the memory card on exFAT. you can Restart your phone in recovery mode and format it on the wipe cache option. Android phone has a recovery mode where you can select wipe cache. This will clear the SD card and format it to FAT32 which is best suited for phone storage.
Connecting Problems with Wi-Fi, Cellular Networks, Bluetooth
It is caused by WiFi, Cellular Network, and Bluetooth setting most of the time on your phone but first, switch your phone to airplane mode for 60 to 1 minute then switch back to normal mode and check for the problem to solve. if it still has the same problem check your phone settings.
Google Play Store Does Not Download Apps
first, try to clean the Google Play cache on your phone. Go to the Settings option and then Apps and Open Google Play Store select Clean Cache then Restart your phone. and check for the problem to solve.
The second way to resolve this issue is to clean up the history of the Google Play Store. Open Google Play Store Settings and Choose Clean History.
Google Play Store Crashes
We understand how upset you're trying to find an app and Google Play crashes all the time. Most of the time Google Play Store Crashes when your phone cache files corrupt. go to Settings and open Apps then Open Google Play Store and select Clean Cache and Data. then restart your phone. This should solve the issue of crashing
Apps Not Downloading
Make sure you use Google Play Store's latest version on your Android phone. A corrupt cache is the main cause of this issue. to solve this problem you can delete the history of Google Play Store and restart your phone. then try Downloading your Apps.
 Phone Immersion in Water or Cracked Screen
This problem accidentally happens and you can not do anything to solve this on your own at that time. To prevent incidents of this kind you can use the best phone protector available in the mobile market.
This may be costly, but avoiding these accidents is a worthwhile investment
Charging Problem Solution for Smartphones
Be sure that you are charging using the correct wall phone adapter or original charger. Also, make sure that the phone adapter or the charging cable is not longer than three feet (or two meters). There is too much DC voltage drop for the Smartphones to charge the battery properly on most longer cables. Some Smartphone's batteries also will not properly charge when plugged into a PC, laptop, or Mac, not enough dc voltage over the normal USB connection.
Most of what we see or repair in our shop is hardware failures, and this is a common one called 'fake phone charging' that can happen after smartphone water damage or drop damage, fallen damages in phones which cause a hardware fault on the phone printed circuit board. I had a Samsung Galaxy S3 mini lately that had a similar charging problem, charging okay but the battery percentage never went up after charging in Samsung Galaxy mobile this fault was caused by a tiny resistor near the battery connector had rubbed off.
Now we discuss the problem of mobile phones and common iphone problems that the Apple iphone is making nowadays.
Do you want to download 7 Common Problem Solutions
for Apple Devices right now?

No worries. Let us send you a Free PDF so you can read it when it's convenient for you. Get A Free PDF Version Of Common Problem Solutions for iPhone Best way to get Updated information on Apple Devices 2019
Common iphone Problems Solutions
The iphone Screen Is Not Bright
Control Center Button Does Not Respond at Apple Toolbox
Apple iPhone Overheating
iPhone not connecting to WiFi
Unable To Connect To The IOS App Store
The iPhone Screen Is Not Bright
Some percentage of iphone users in the world noticed screen looks dark despite the brightness of their phones. to solve this problem follow these steps:
Step one: go to General Settings
Step two: then go to Accessibility
Step three: click on Screen Adaptations now you can see the option to reduce colors. You can adjust the intensity until you think it's good for you
Control Center Button Does Not Respond at Apple Toolbox
Some percentage of iphone users in the world report Apple Toolbox issues with the Home button or Control Center button. They say the button keeps freezing and doesn't respond. The solution to this problem is to go to Settings and then go to the Control Center to customize and delete a particular app that does not work in the section included. After that, you must restart your Apple device, and once it is turned ON again. You can again customize the controls and add the removed app before
Apple iPhone Overheating
Many iphone customers are complaining that their phones are turning very warm. They also affirm that they feel their phones are swelling and opening up on their own. To solve this iPhone problem If you use a specific app and overheat your iphone, let it rest for a while. By going to Settings and Privacy, you can disable the location service. We suggest that you do this because GPS, Bluetooth, and mobile locations are used by the phone location to determine where you are. For your iphone, this could mean a lot of activity. If you charge and overheat your iPhone, unplug it for a few minutes until it cools down. You can then plug it back again. It also works to remove the case of your iphone. It will help stop the plug from keeping the heat and it won't block the phone's heat output.
Your iPhone Not Connecting to WiFi
Through the Apple forum iphone, users express that they lose the WiFi connection and can not connect to their local network. Before seeking to assess your iPhone's technical mistake, make sure the router is near to you. You also need to make sure you can see your WiFi network to make sure it's connected to the relevant network. To solve this problem You can also try restarting your device or router by unplugging and replugging it. If it doesn't respond yet, you can go to Configurations to restore your network. It will restore your iphone Wi-Fi network and password with the VPN and APN.
Unable To Connect To The IOS App Store
In response to some phone problems encountered when downloading apps from the iso App Store, some Apple users have also had problems going on the iso App Store with their iphone. They receive messages of an error stating their devices cannot currently connect to the iso App Store The ideal solution is to set your device date and time. Disable the setting option automatically, set the date and time manually instead. Go to the iso App Store then let it open for at least 5 seconds. Automatically reactivate the date and time, then close the App Store and reopen it.
We're sure there are a lot more smartphone problems, Whether they're Android devices or part of iOS technology, no matter. But we've just discussed the most common phone problems this time, and we hope these possible solutions will work for you. If you have encountered some of these issues and how you have solved them, please share them with us!
At the end of this blog post, some useful resources related to Android devices and iOS technology problem solution
Samsung s6 problems solutions we list down all users complaining bugs. You can download or read it here! The bug fix updates were issued today
How to unlock an Apple iPod when it's linked with an Apple account?
I bought an Apple iPod second-hand. I'm not sure what is wrong with it. I restored it to factory settings and now when I try to activate the iPod, it keeps asking me for the previous owner's Apple ID and I don't have his number anymore. What should I do? Is my iPod pretty much bricked forever?
Apple ID unlock on iPod Problem Solution
Please try to activate the Apple iPod. If the iPod shows this device is linked with (abc@icloud.com) then it can be removed easily by the shopkeeper where you buy this. if shows this device has been lost or stolen they cannot do anything.
Normal Process: The requirement is the POP(Invoice of the iPod). If you have the bill for this device from the shopkeep where you buy this.
Just call Apple support they will assist you better. They will remove this within 2 to 3 days. Only if the device has not been stolen or lost.
apple customer support needs only an iPod bill and tells them you are unable to activate or unlock the iPod.
For Apple iPad 2,3,4, there is a hardware solution by changing some capacitors, and resistors, and converting from cellular GSM or cellular CDMA to a wifi model also possible can also be done and vice versa which will require soldering GSM board or CDMA board to iPod wifi model. Good luck
Why can't I connect to ANY AP WiFi access point?
I can see AP Wifi, Router, and smartphone hotspot Wi-Fi access points in range, but cannot connect to them. Open or secured makes no difference to me. What could be causing of AP Wifi access points issue?
AP Wi-Fi access points Problem Solution
Are you accessing the same wifi AP with either open or WPA2 connections? If you are your Cable wifi router may be limited on how many connections it can allow access though.
I would go to the mobile store franchise which has an open WiFi service and see if it connects that way if it does that points back to your setup as being the issue Vs the iPhone.
If you still can't connect to the mobile store franchise's open WiFi service I would erase the iPhone and reload everything. Good luck!
Can I use a hot plate to remove a Samsung Galaxy mobile S5 digitizer?
I'm sure most people here know that heating up a Samsung Galaxy S4 digitizer with a hairdryer and removing it that way can be quite a chore. I'm just wondering if anyone has ever used a hot plate to do remove a Samsung Galaxy mobile S5 digitizer? Is it a good idea? If so what hot plate temperature do I set it to without damaging the Samsung Galaxy mobile S5?
Hot Plate Temperature Solution for Samsung Galaxy Mobile S5, S6, and S7
Yes, set the hot plate to 65C, 5 minutes on each side leave the Samsung Galaxy mobile S5 on the hot plate while taking it off.